Hapipaws Biewer Terriers (Gordons's Bay)

Welcome to Hapipaws Biewer Terriers.
Mommy is Jane McCarthy of Whale Views in Gordon's Bay.
My name is Jemima, i am Hapipaws first Biewer Terrier.
Please find our contact numbers at the botton of this page.
Mommy says in life we have to bring together all sorts of different things to make something beautiful. All sorts of ingredients to make a cake, or colours to make a picture. At Hapipaws Biewers we bring together strong health, excellent temperaments, great structure, lovely coat quality and beautiful colouring. We mix with love and care, a touch of magic and God's blessings. Mommy says our puppies are little miracles of beauty and delight who will go to their new homes and bring love, happiness, harmony and joy. She says she has had many wonderful dogs but when she discovered Biewers she fell head over heels in love because we are very special.
We think Mommy knows a thing or two about raising us to be happy and healthy, friendly and full of fun. People always ask Mommy if she is very sad when our puppies go. Mommy says she always misses them but when they go to their new homes the new owners are always so happy and overjoyed. How could she be sad when she is making new families So happy?
Mommy Says I must remember to say a huge thank you to Elsa Jacobs of Eljemelo who has been such a support to Mommy, without her consistent help, kindness and guidance there would be no Hapipaws Biewers.
I hope you will come and visit us soon. We are small so we don't have puppies all the time but we love meeting Biewer fans! We don't need Mommy to tell us we are special we know it and we want everyone else to know it too!
Lots of Love from Jemima and all the Hapipaws Biewers.
076 309 8088 021 856 2511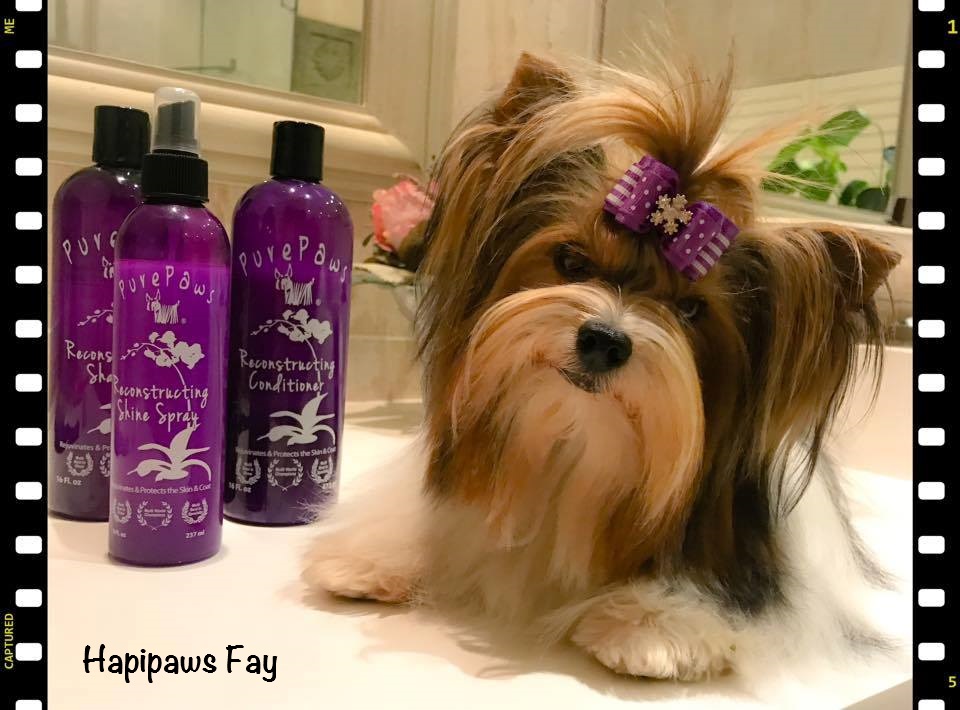 Hapipaws Fay who lives in the USA won a competition run by Posh Paws (an American grooming product company) this competition was open to all breeds.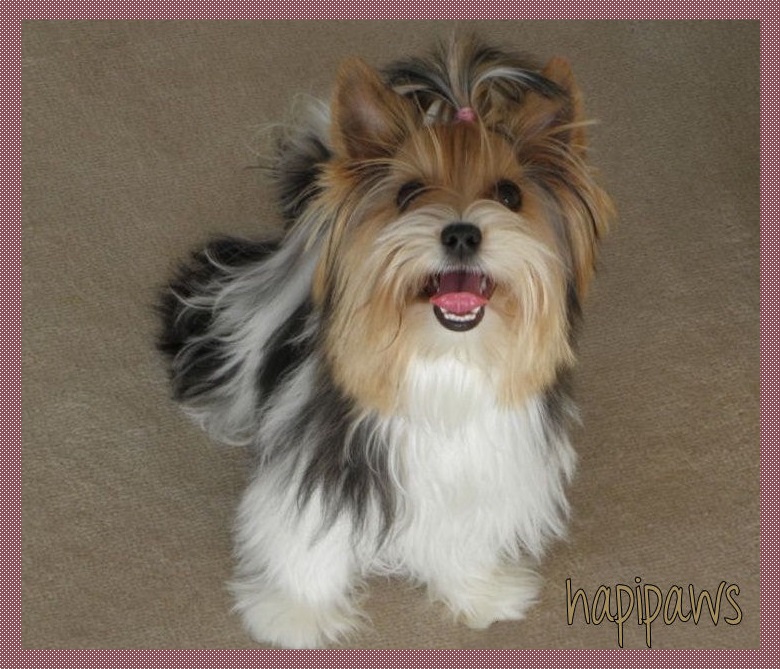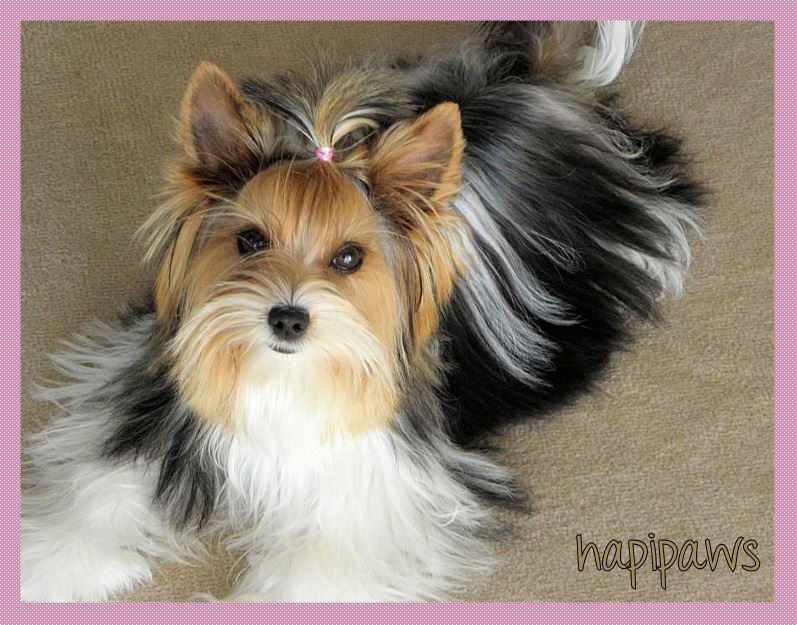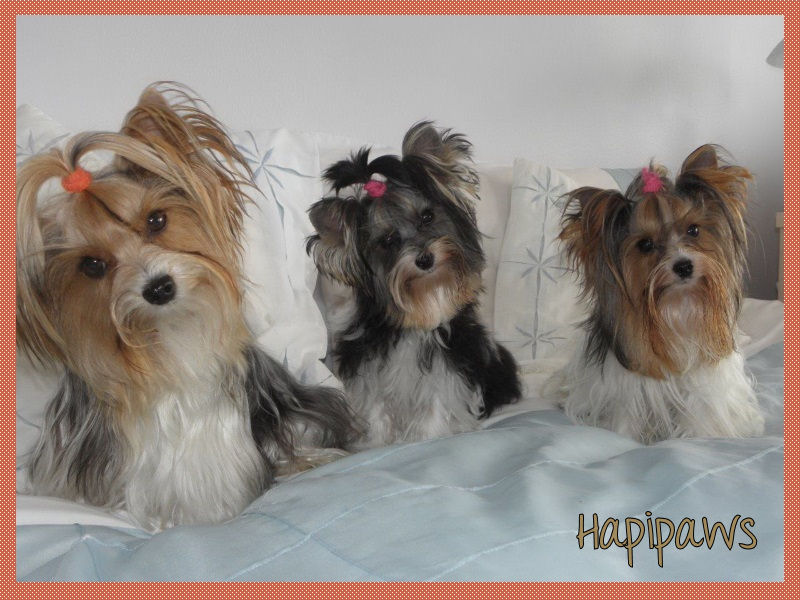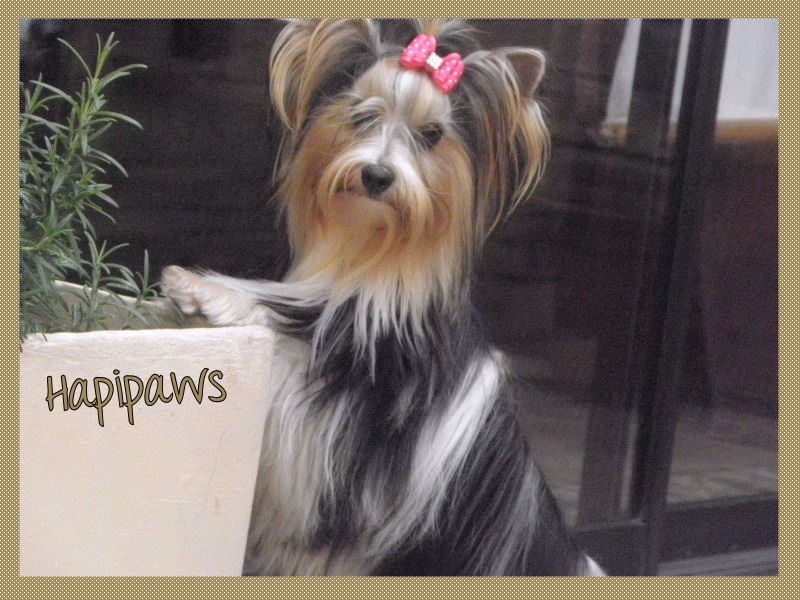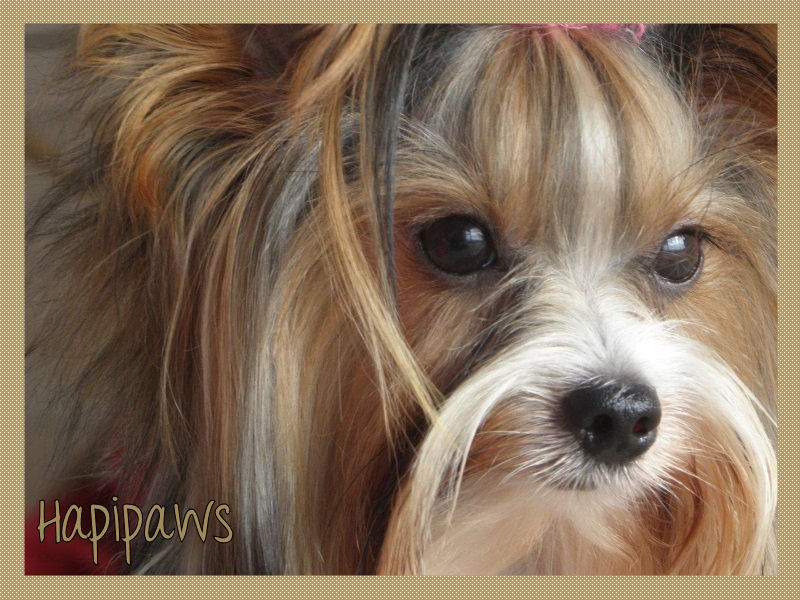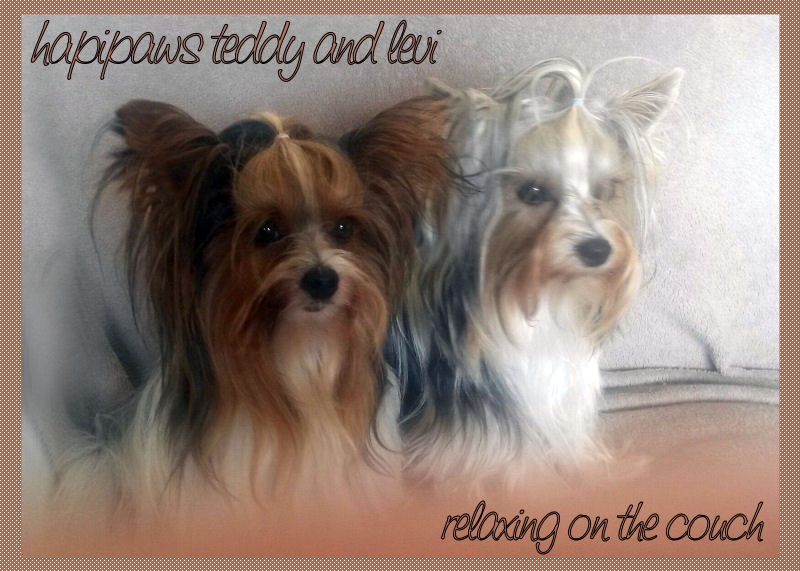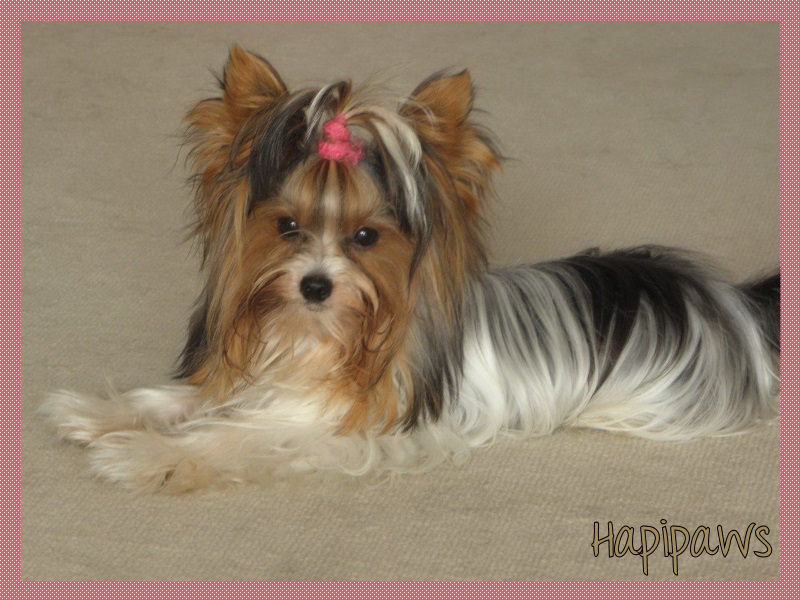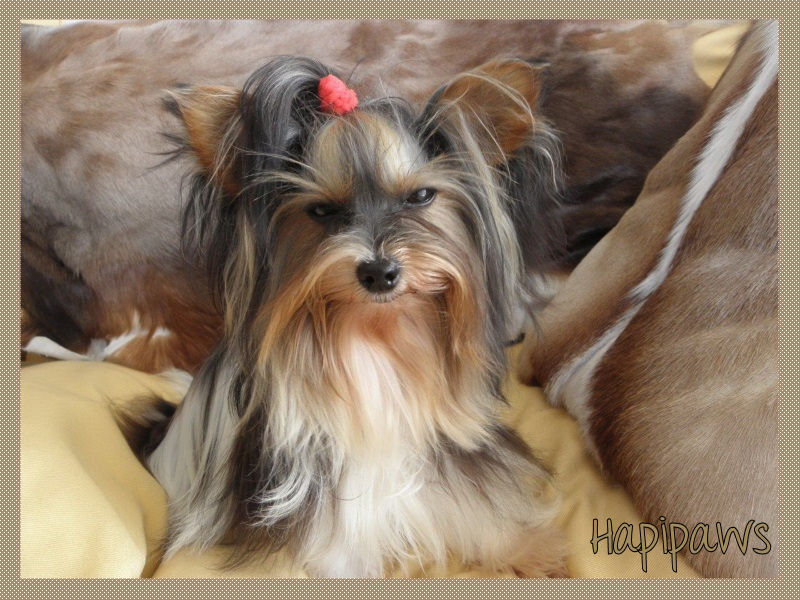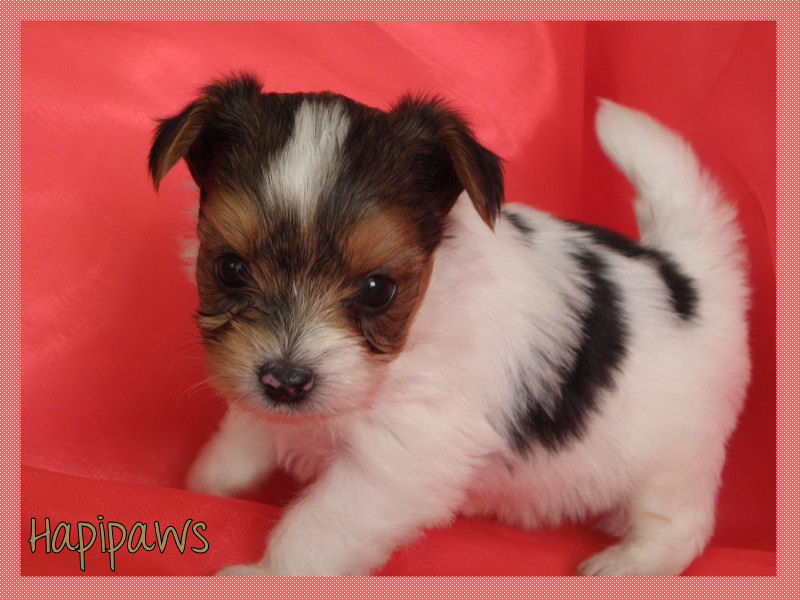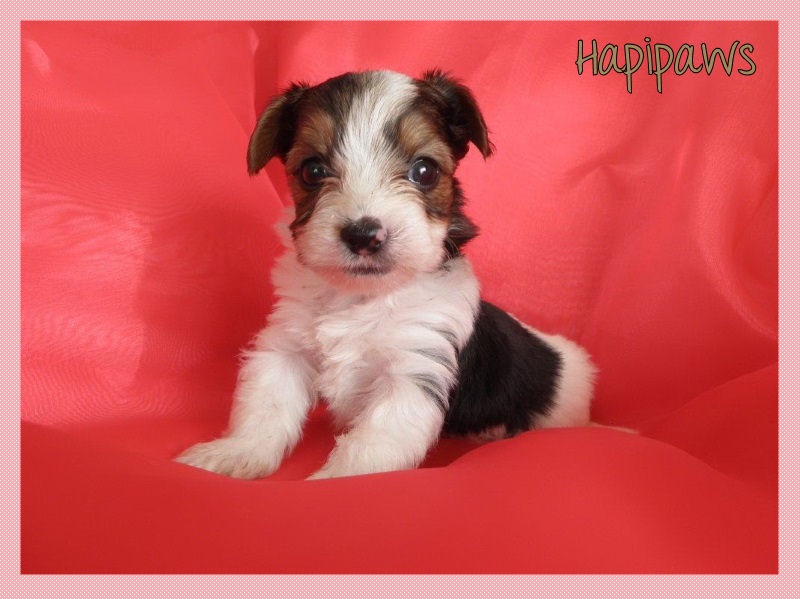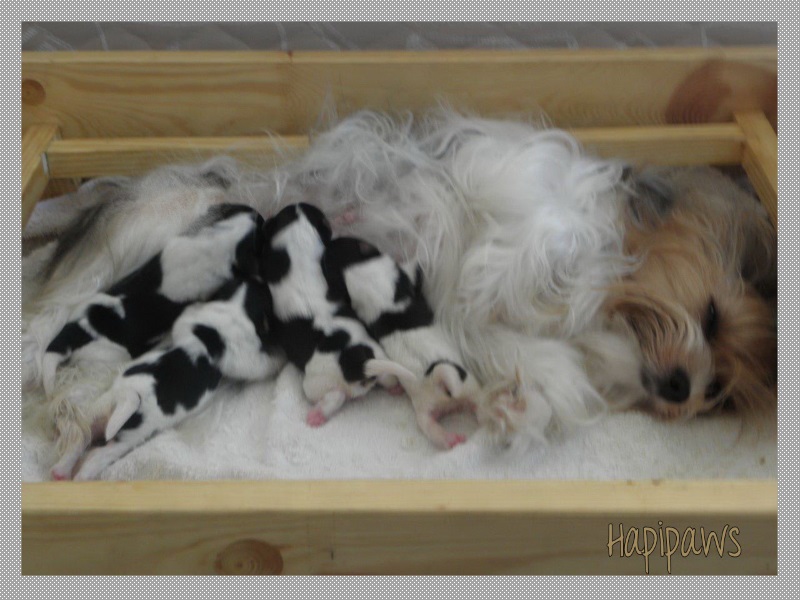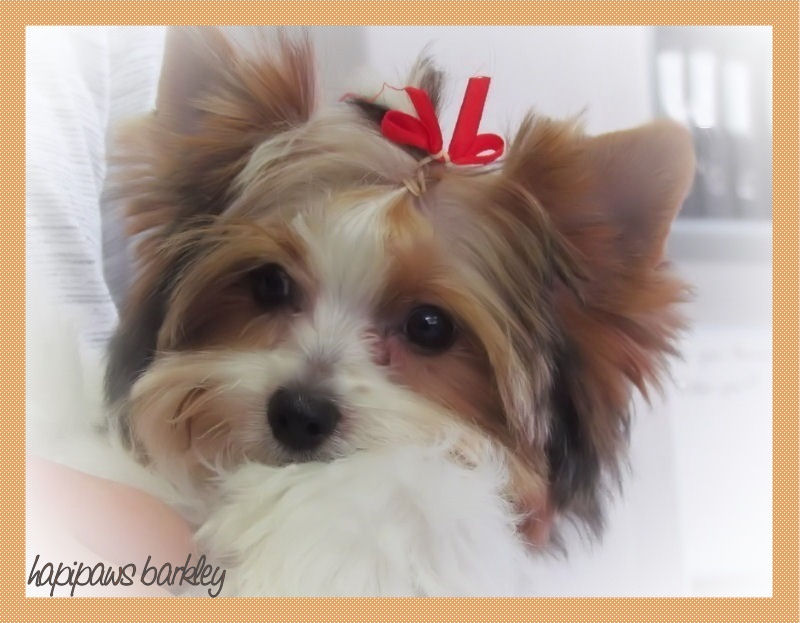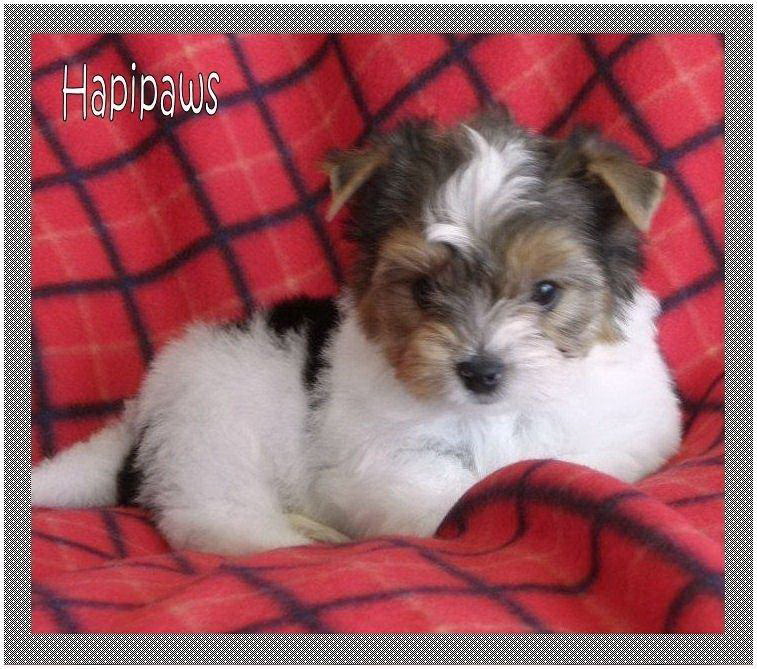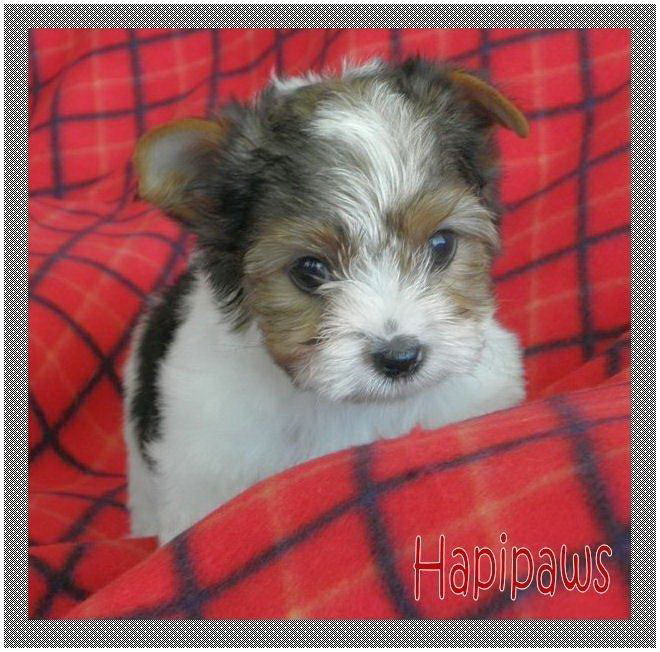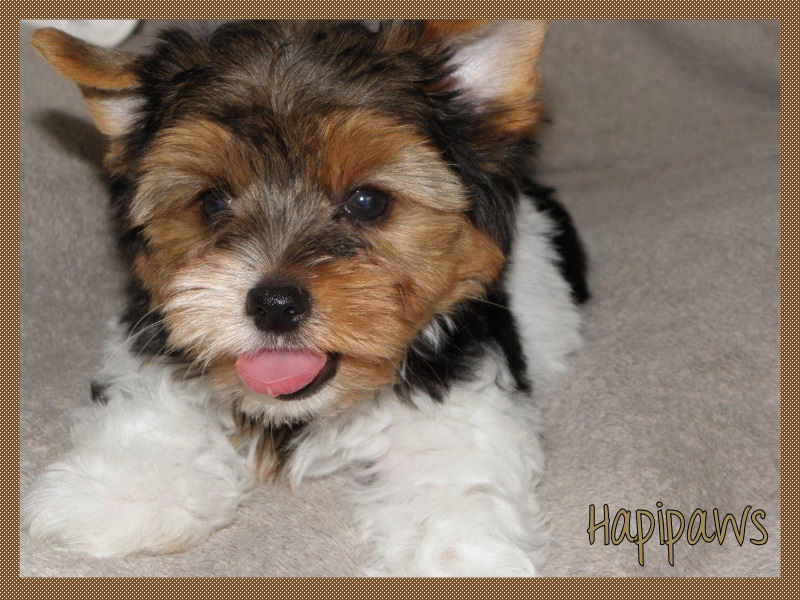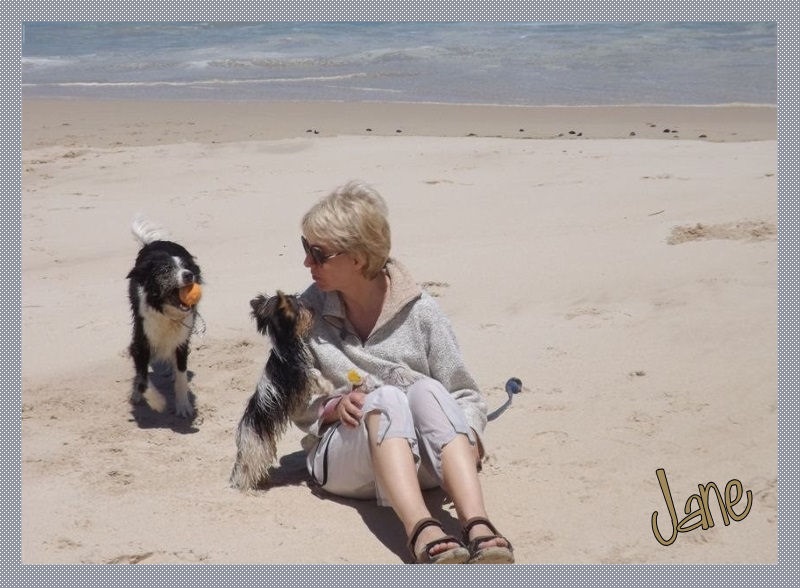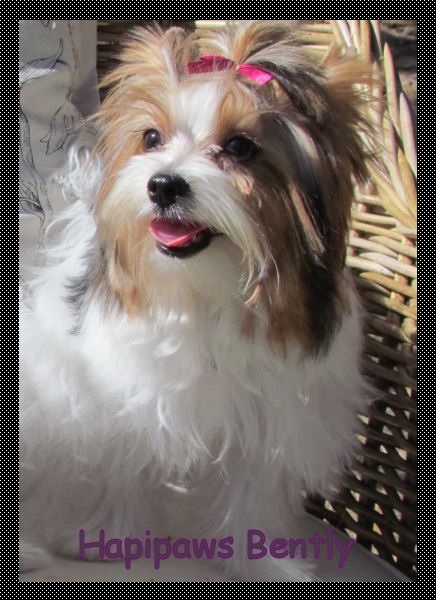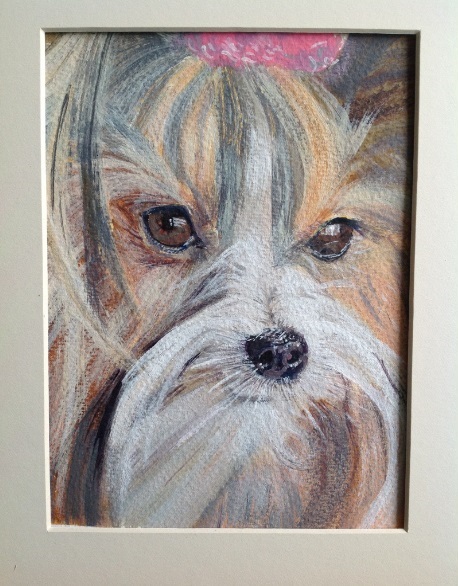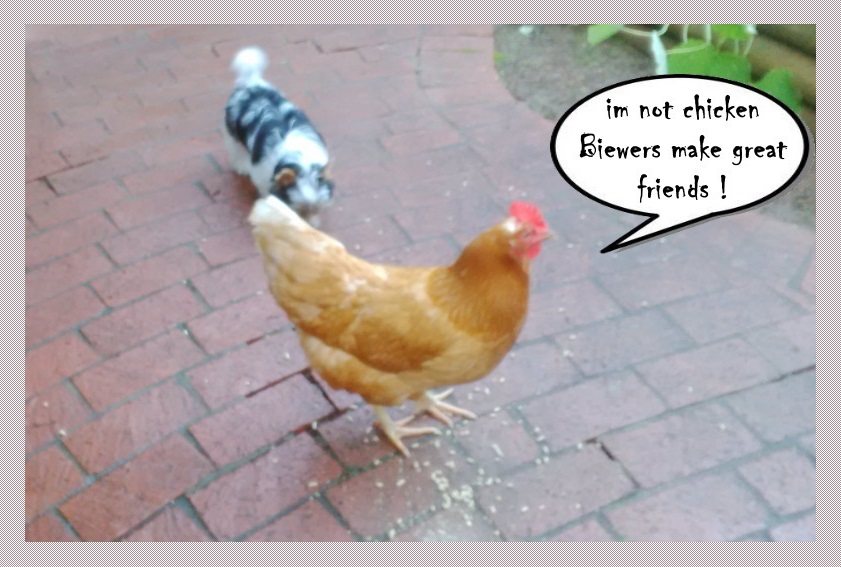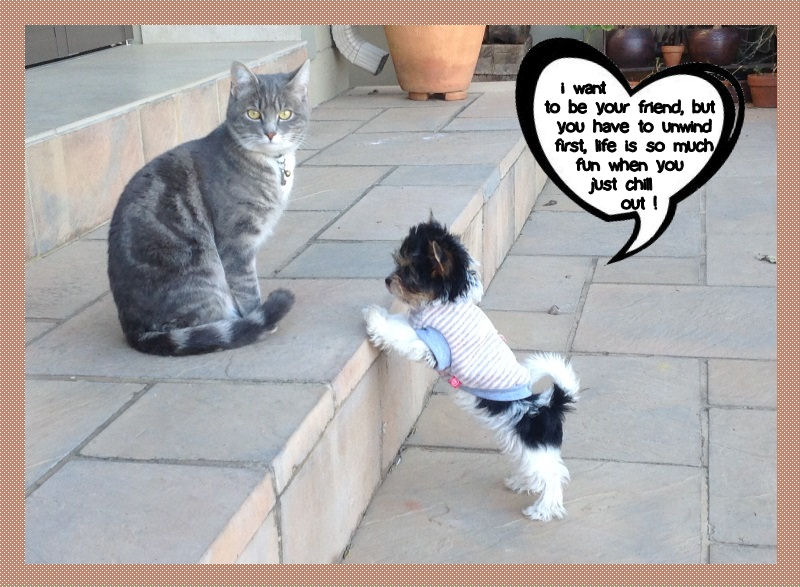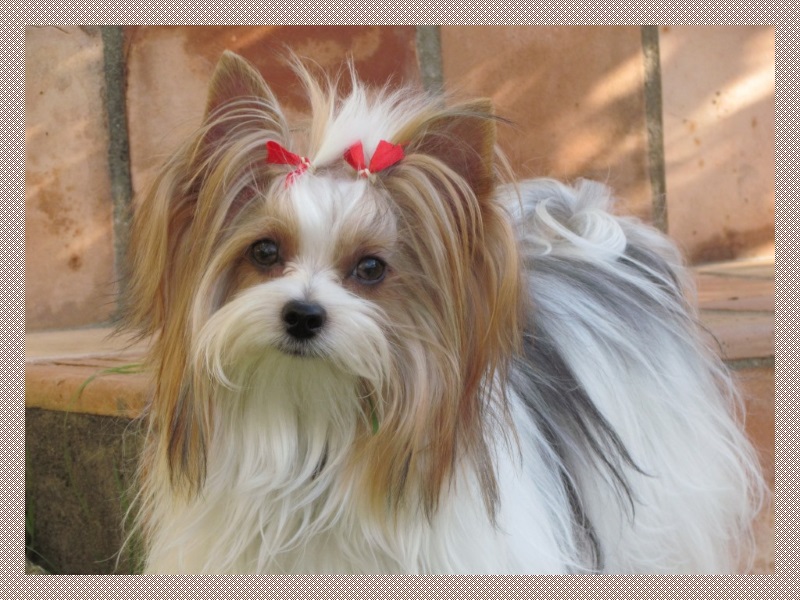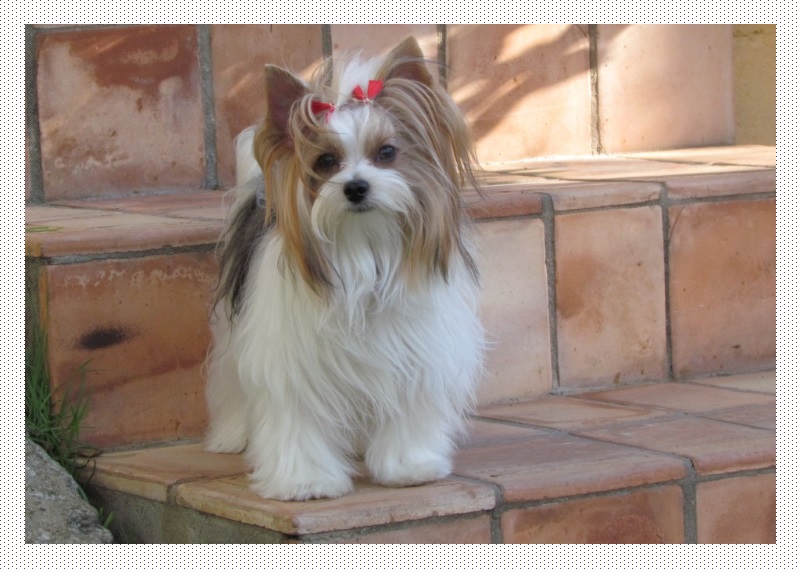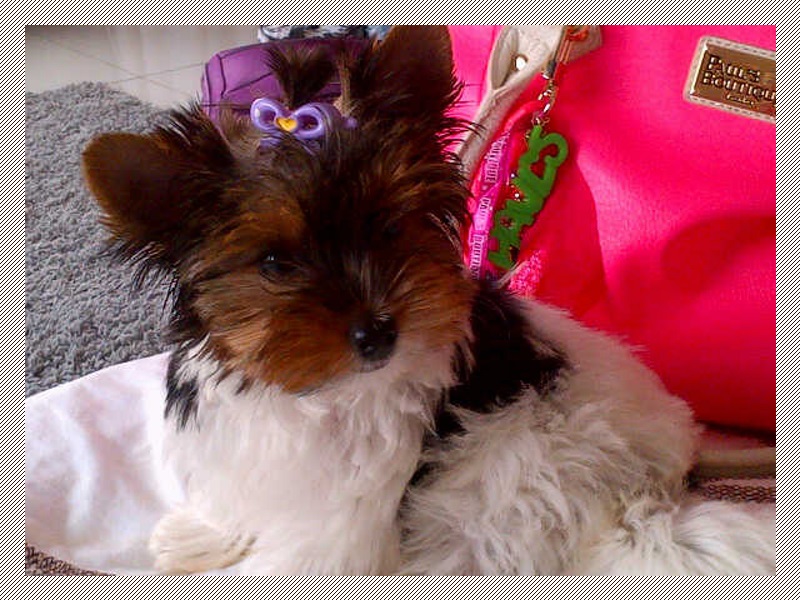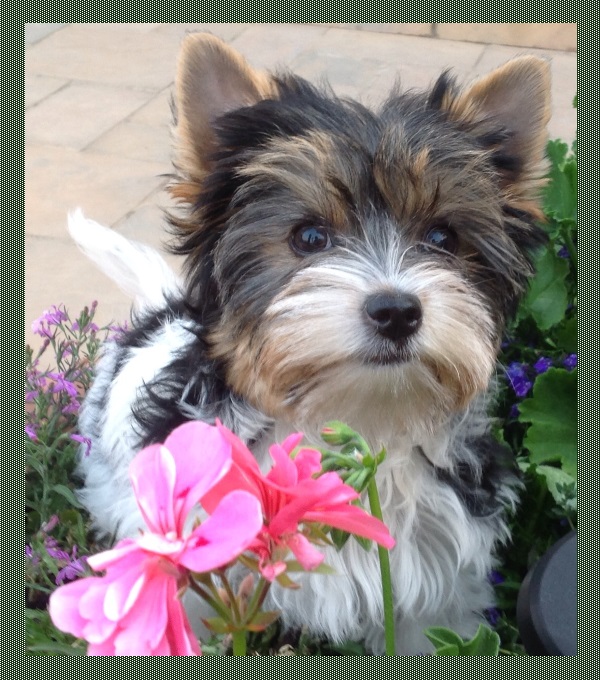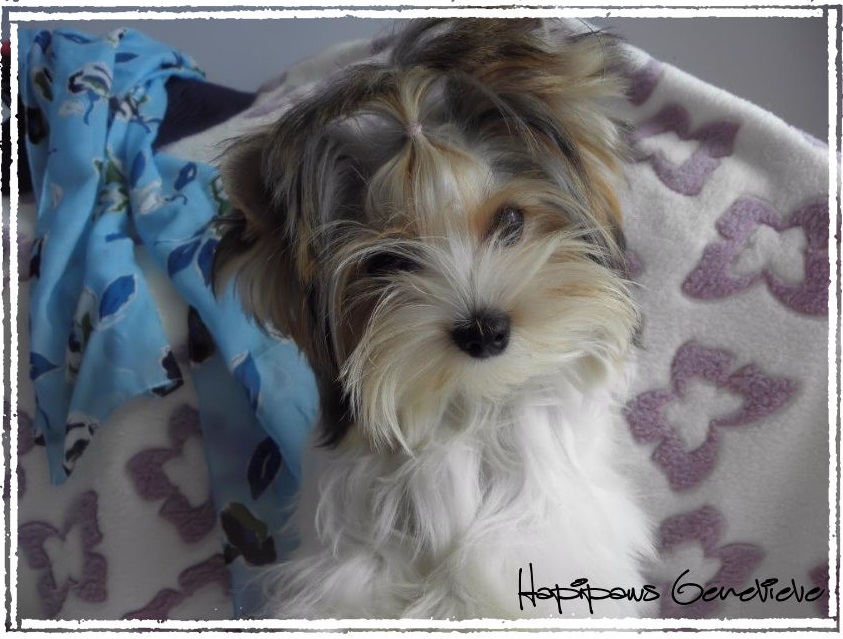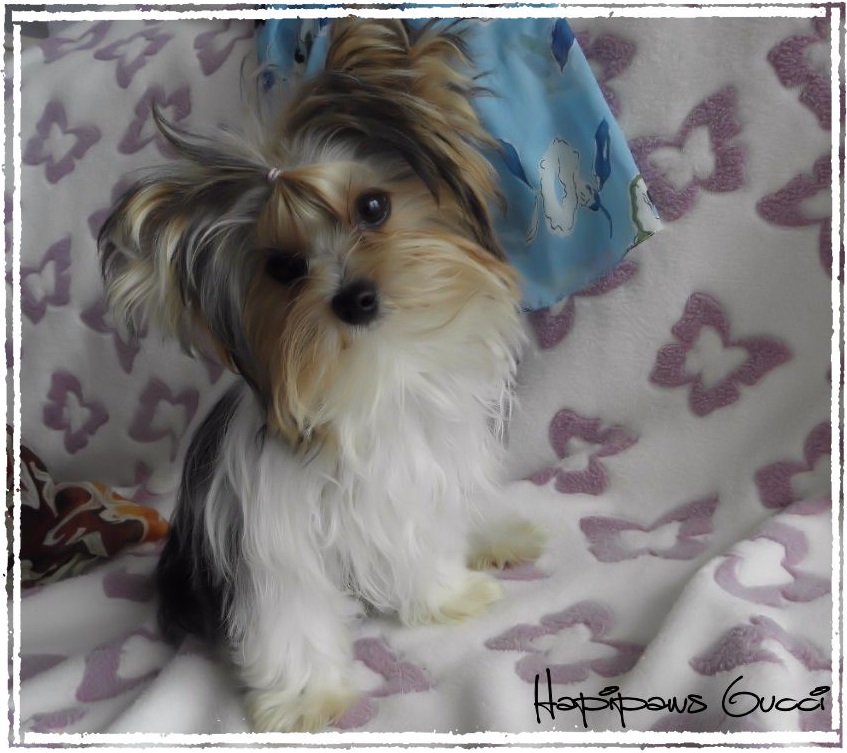 ...